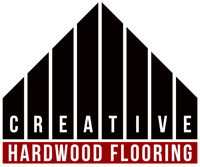 With 18 years of experience in providing hardwood flooring services for all of Southern Alberta and the East Kootenays area, Creative Hardwood Flooring takes pride in every job done.
Roman Bilek, the founder and owner, has set the highest standards for quality service by building connections with his customers over the years. Creative Hardwood Flooring offers many services, such as: quality hardwood floor installation, on-site sanding, custom staining, and finishing, as well as repairs and refinishing on older floors.
Creative Hardwood Flooring gives customers full confidence by meeting any demands they may have, always being punctual and staying on schedule. Creative Hardwood Flooring offers products from the most trusted brands so that customers can be sure of the durability of our flooring. We will always honour all manufacturers' warranties.
Creative Hardwood Flooring is committed to maintaining the highest level of integrity and honesty.